Hello : )
Welcome back to a new post. I don´t even know where to start right now because the material for posts is hoarded on my desk. My plan is not to spam you with a lot of posts on the same day, but for the next few posts, I will still write about Florida or the experiences we had. For today you will have at least a break from writing about Florida, but you will see pictures …
I want to introduce you closer to those people who opened their arms and welcomed me as a part of the family. You may have seen a picture with the whole family on thanksgiving but I want to give you more details and more information. So here we go!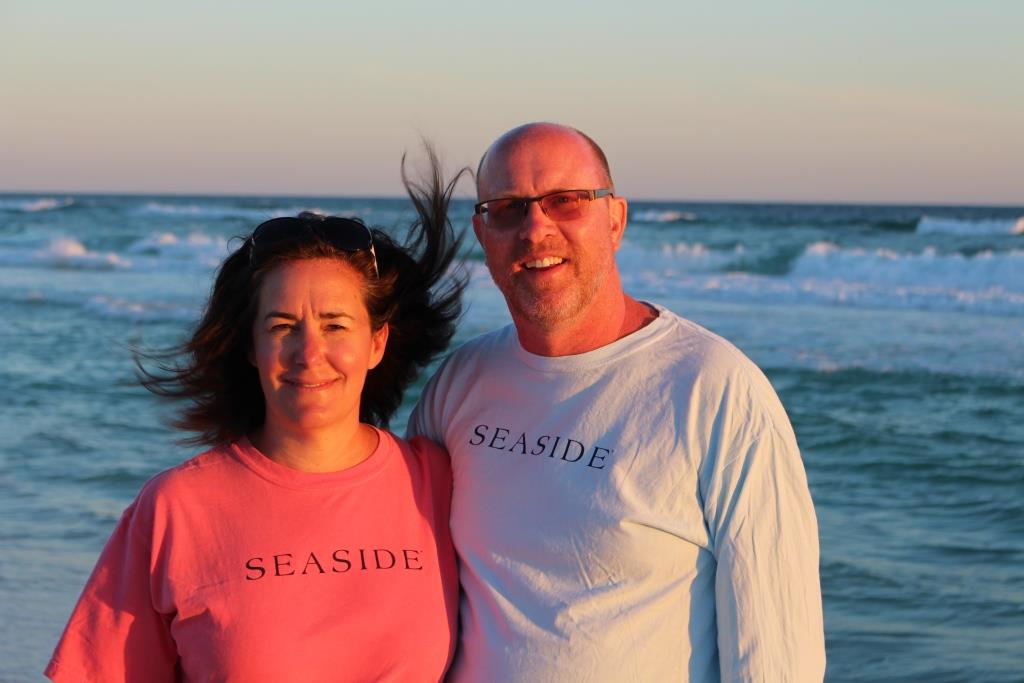 These are Pam and Rick Geise, my host parents. They are married for 24 years and have three children together (my host siblings – are all older than me!) We celebrated Pam´s birthday two weeks ago and we will celebrate Rick´s birthday next week. They know each other since high school and always lived in Milford or close to Milford. All of the extended family lives around Milford or at least close to Cincinnati. Pam and Rick are very kind and nice people with open hearts. They try to help everyone and want the best for you and everyone else they know.
When I got to know them it was an evening full of questions and conversations. And the next time I saw them was for the Broadway show "Phantom of the Opera". We have a lot of cultural interests in common. My host family has a big circle of friends and a full social life. Sometimes I feel bad because I cannot do as much as they do or I am at home while they are out. But you know that will change again back in Germany. I am blessed here with all the people I got to know and I am very happy. But I feel the difference between growing up with people and knowing them forever. It is nothing negative it is just something you will realize during your exchange year. Because you build up a whole new life!
So now back to my host parents … Living together with a strange family will make you become a family member at one point. You will start to refer to your family as family and not as a host family. Yes, they host you but you´re not their guest you´re one of their children now. So I am really thankful for those two, that they gave me the opportunity to come and live with them and all of their family members!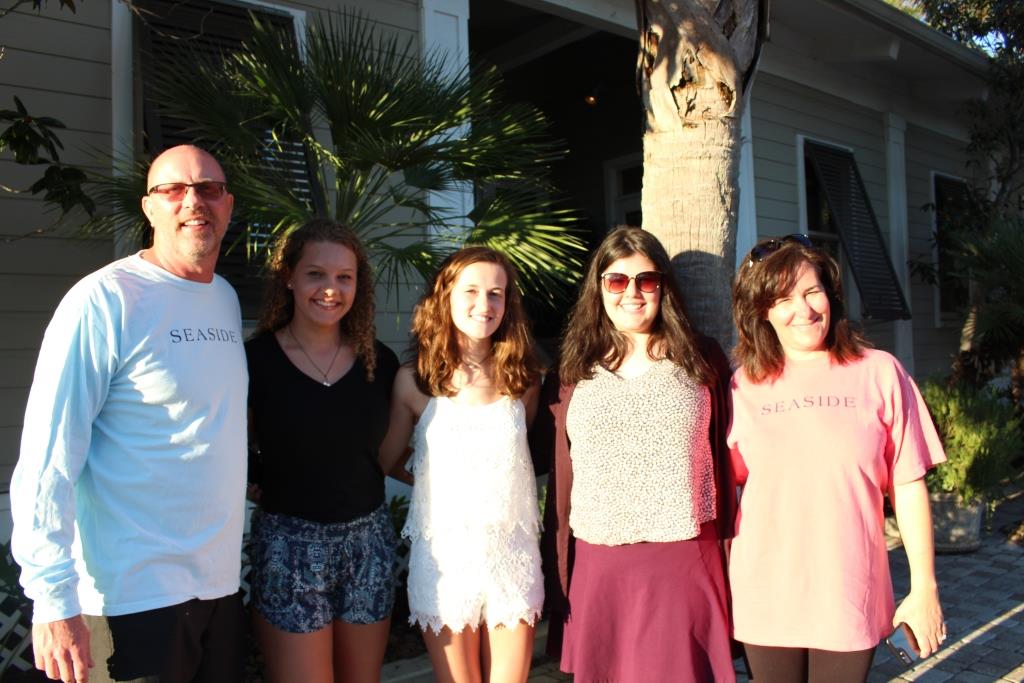 Here you can see the Florida bound of the family. From the left: Rick, Tatum (Lindsay's friend), Lindsay, me, and Pam. I was very happy that I got to go with them on a one-week vacation to Florida!
But now to my host siblings … Logan the oldest one with 21 years has a birthday in May. He is a college student at Bowling Green a public university in northeast Ohio (around 4 hours away from Cincinnati). He is studying business and is in his Junior year (3rd year of college). The first time I got to know him was thanksgiving and he told me whenever I refer to him I should say Logan is the best one. Well, here it is! Now I go on with the sandwich child Lucas. He is 19 years old and a freshman (1st year of college) at Ohio University. He is a member of the National Guard for this he is going to drills at least once per month. And now to the youngest of all three Lindsay. She is 17 years old and her Birthday is in July. She is a Junior (11th grade) at Milford High School. Of all the three I know her the best because she is the only one still living at home and we see each other every day. She is a very good and athletic student. She plays Volleyball and Ultimate Frisbee. She plans to study nursing and is currently visiting Universities (here you have to apply for college at the beginning of your senior year in high school – so her next school year).
But those are not all of the family members! Most important and not forget the two dogs, Larry and Lila. Larry is always happy when he has food and Lila is happy when someone plays with her. Both like to cuddle and are very sweet dogs. We also have a cat named Mr. Tibbs. He is very sweet and likes to cuddle too. But I do not have a picture of him : ( When I will have a picture of him I will add it to this post!
So this is my family! Hope you enjoyed getting to know all the members.
xoxo
Nike
---
Follow me on…
Instagram: habekl
Snapchat: hannibee070201
Bloglovin: Follow my blog with Bloglovin