A day in Verona – Bella l´Italia
When I had to read Romeo and Juliet in 9th grade I was impressed and when we figured out that we can visit Verona for one day I was all in. Although we were pretty sure the city will be full of tourists we went and we did not regret our trip. Verona was one of my favorite places to visit that´s why I want to share all the things you can do in one day …
We arrived early in the morning at Verona central because Verona is not very big we walked into the city center. On the way, we saw many parts of the city wall and the Colosseo (We did not want to go inside because we wanted to see the Colosseo in Rome.)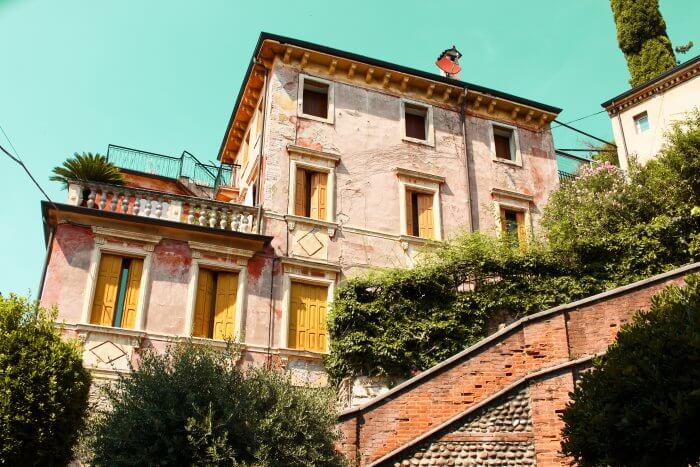 Walking into the city we arrived at the main road with all the stores and there were so many people. That´s why we decided to go off-road we went into the little alleys around and I can tell you they are beautiful. I fell in love with the architecture and the peaceful atmosphere there.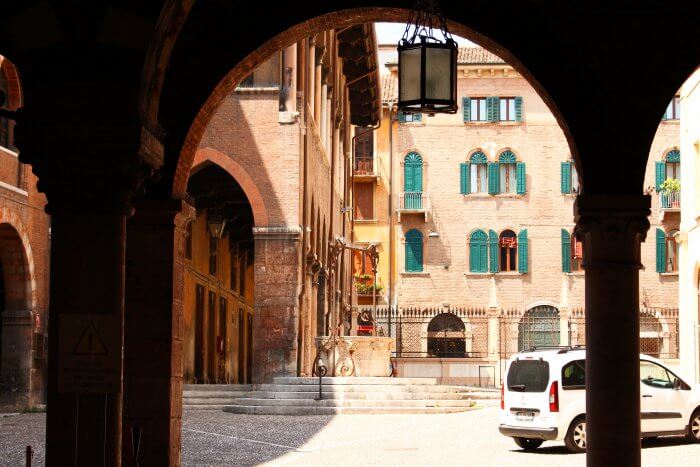 Although the little streets are amazing we went back to Piazza delle Erbe and walked over the market – I highly recommend it to you. From there we walked with all the other tourists to Casa di Giulietta which I imagine beautiful but it was overloaded with people. If you ever watched the movie "Letters to Juliet" the wall where they put the love letters was full of chewing gum and some people just ripped down the letters from others. I thought this place was really sad and it could´ve been more impressive.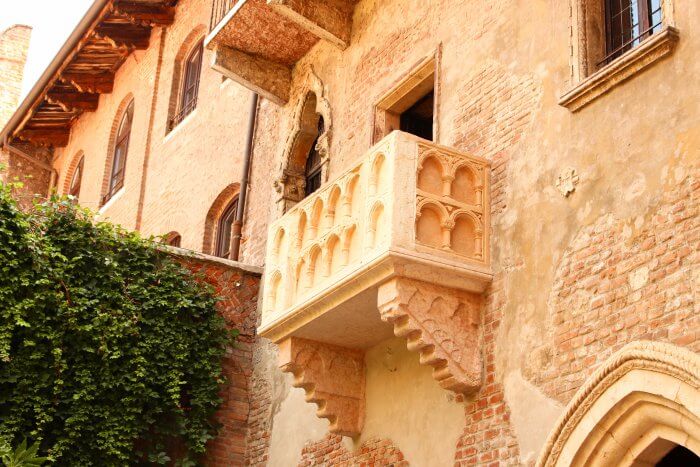 Afterward, we went through the streets, and just like that we stood in front of Casa di Romeo which is not as popular as Juliet.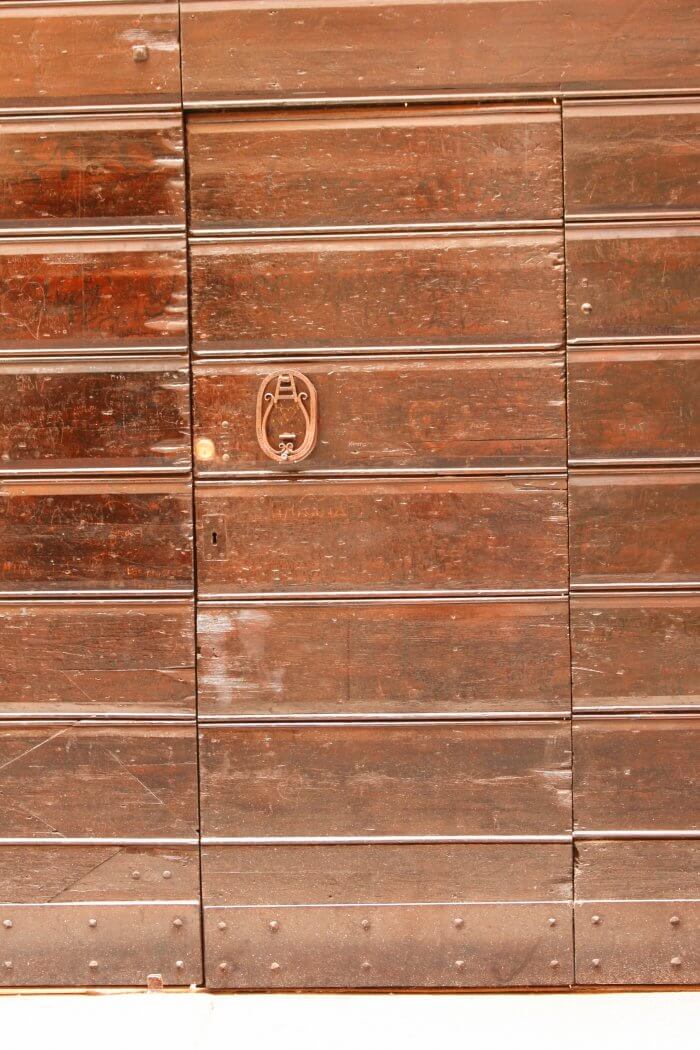 My favorite part of the day was the tower, Torre di Lombardi. On the top platform, you can see the whole city which is beautiful. Verona is how I imagined an Italian city.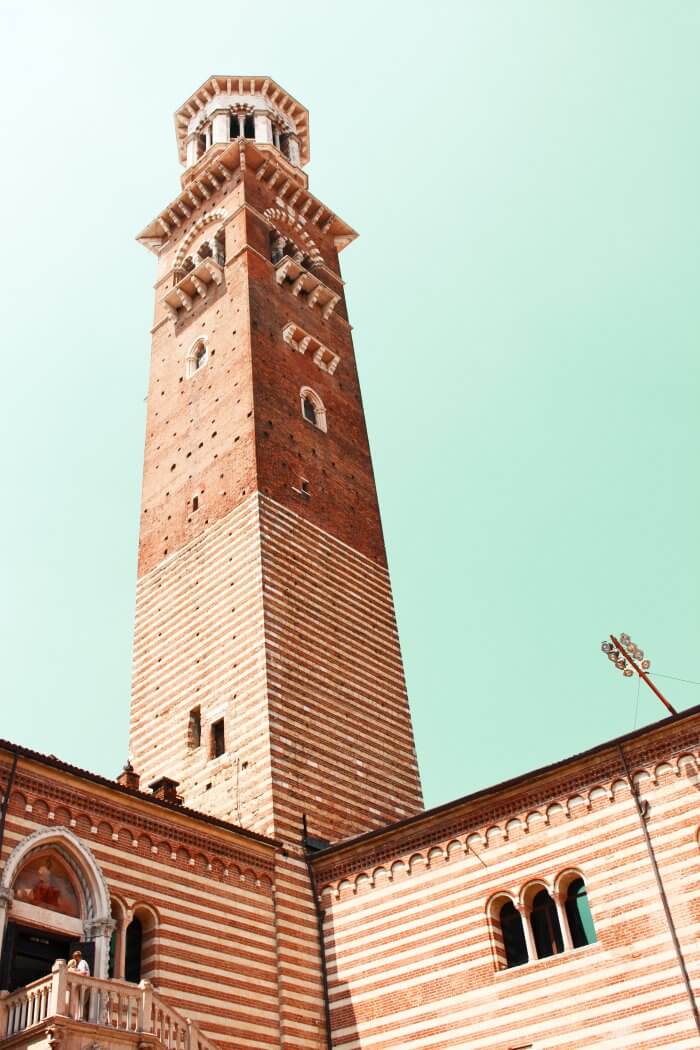 "Remember tonight… for it is the beginning of always"

Dante Alighieri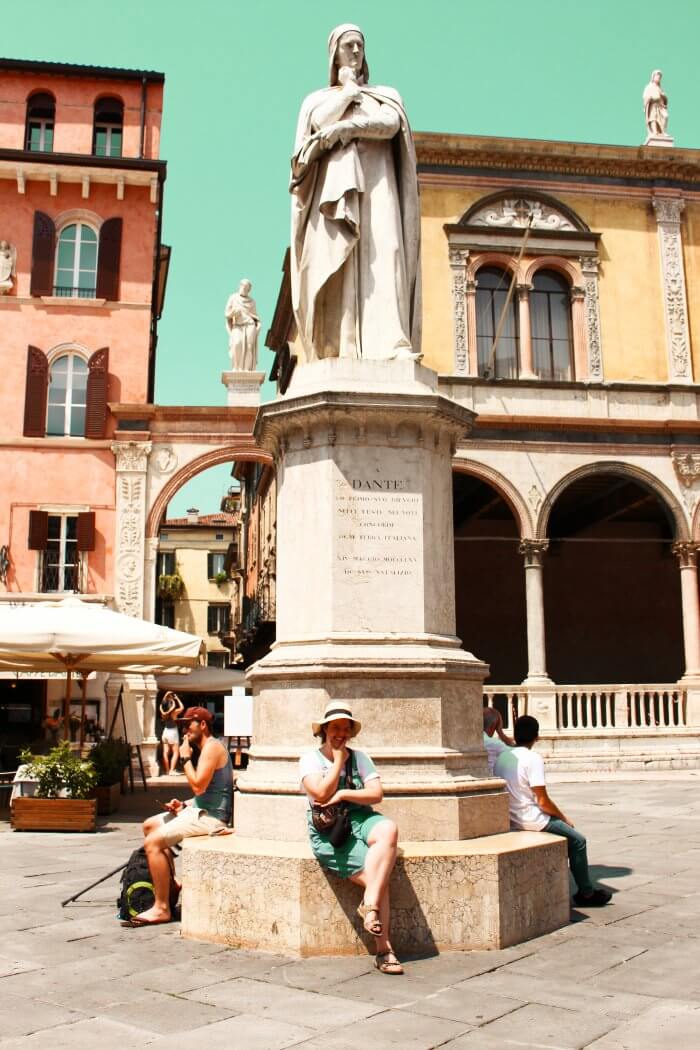 For lunch, we sat on some stairs close to the river. Where we had the pleasure of this wonderful view. I just loved this cute pink moped and had to take a picture with it.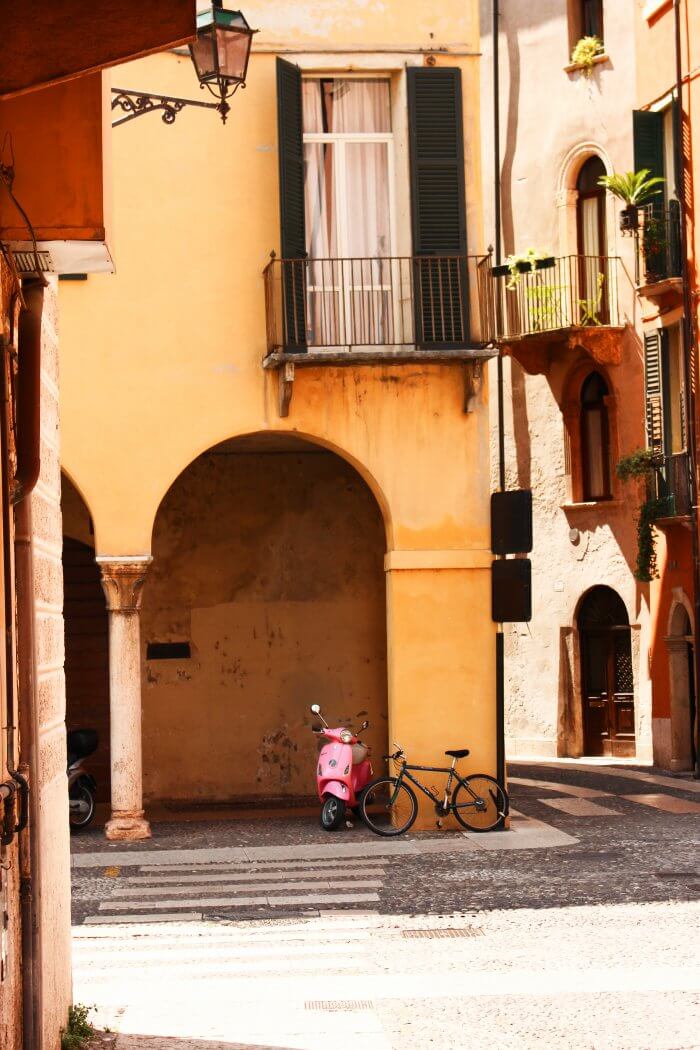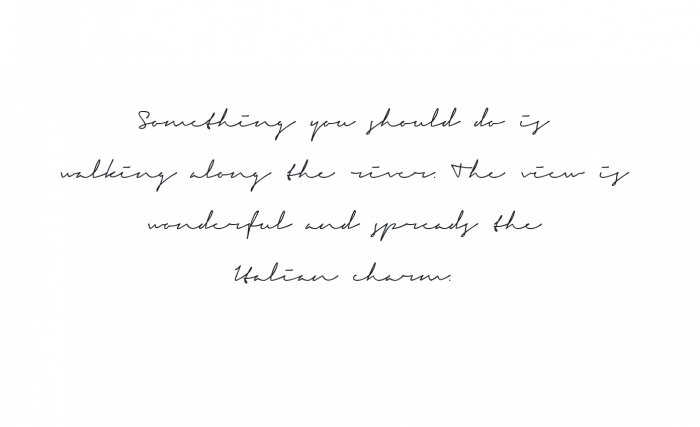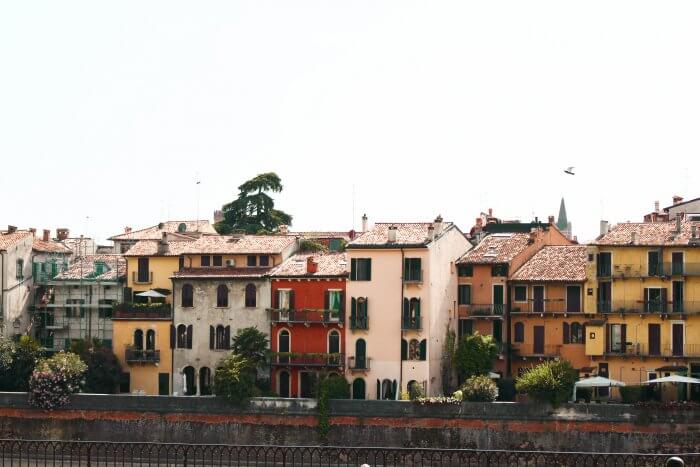 Piazzale Castel San Pietro was our next stop. On our way, we walked through the Roman theater and up to the Platform. Once on top, we had a great view over the whole city, again.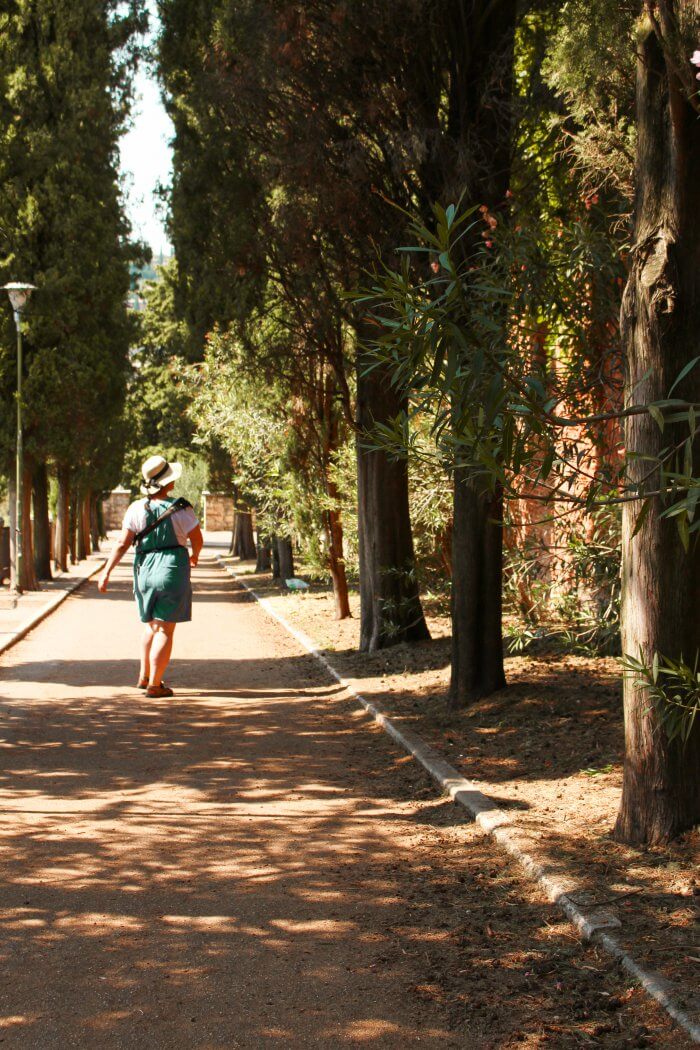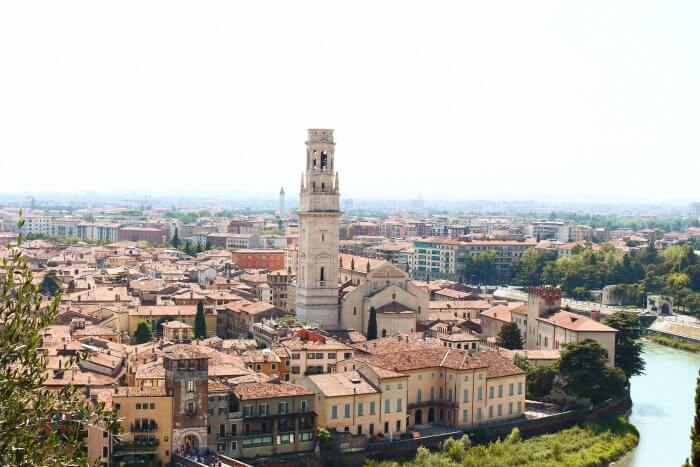 Our last stop was the Scaligero bridge and Castelvecchio. We went there during sunset and it was amazing. It was not crowded even though it was a bit busy it was very relaxing and had a wonderful atmosphere.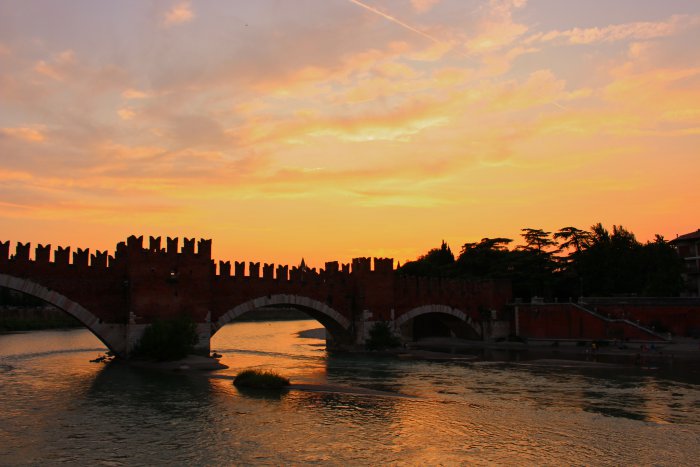 Later in the evening we went back to the Central Station and took a train back to Milan. I hope this post gives you some great ideas of what to do and to see in Verona and you got a little bit inspired for your trip.